Inspiration comes from everywhere in web3. Check out XMTP co-founder Shane Mac as he shares how Linkin Park's Mike Shinoda was a key inspiration for XMTP's approach to web3 messaging.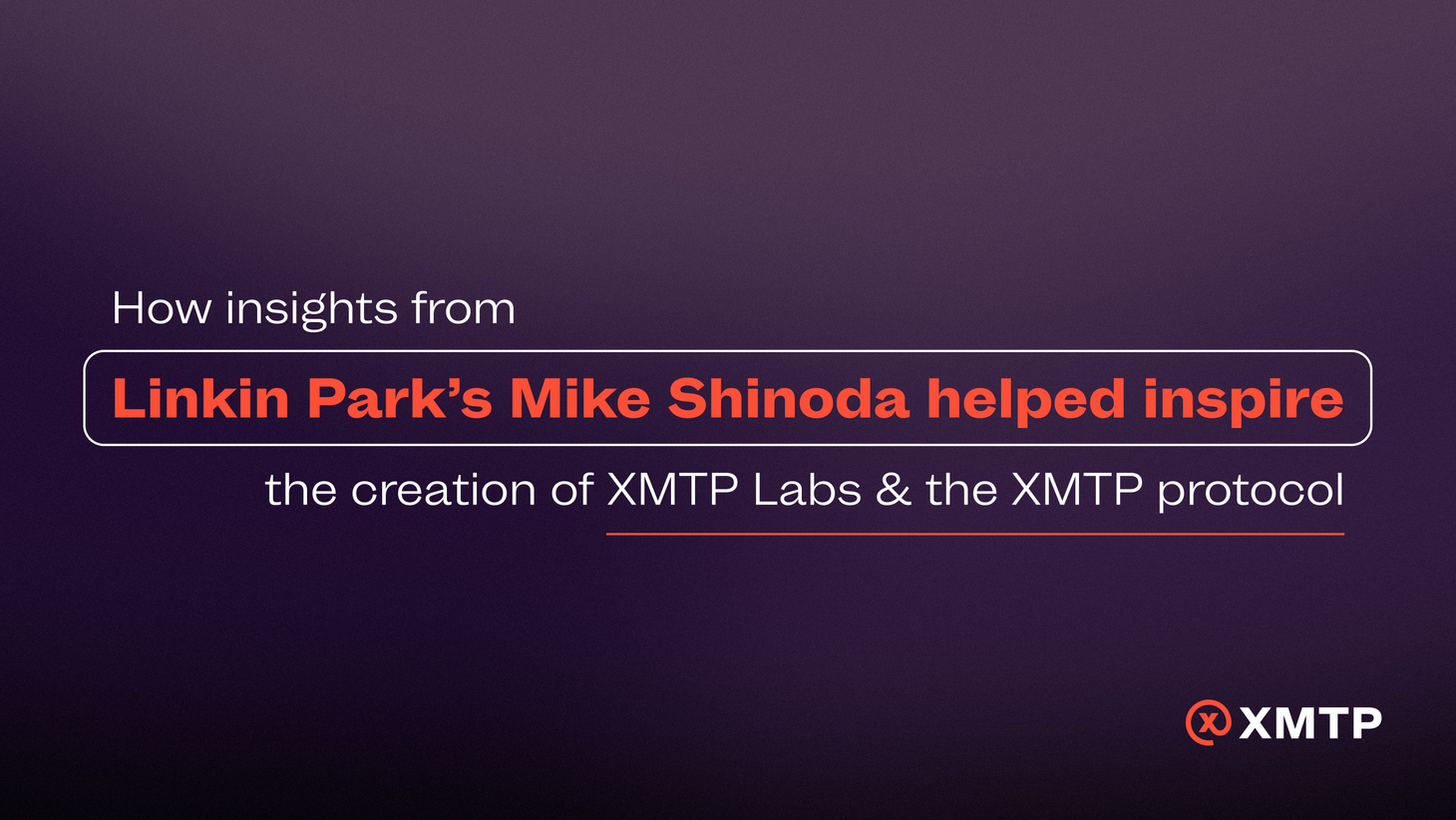 In this clip from an XMTP Labs all-hands meeting, Shane takes us back to mid-2020 when we were gathering on Clubhouse as you could have the WILDEST conversations. Shinoda joined a room and talked about Facebook cutting him off from his audience, and how web3 could solve this for all artists in the future.
2.5 years later, XMTP + Lens is helping to usher in a new era for social and a new way to think about communication and web3.
Check out how XMTP is delivering secure direct messages with the Lens API.
What do you think of this? Get in touch!
Was the information on this page helpful?
powered by XMTP